Well trained staff on hand for advice and information Fully stocked shop with many leading brands in store all at competitive prices Expert tuition by appointment – individuals/groups/clinics Buggy hire/Pull trolley hire Refreshments available in store We hope your visit to Redditch Golf Club will be an enjoyable experience.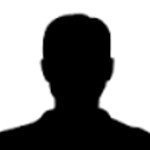 Alex Richardson - PGA Head Professional
Head Professional at Redditch Golf club, Worcestershire UK, I am a class AA PGA pro with 10 years' experience. I strive to offer clients the best possible experience. I have continually worked with and improved players of all levels, from elite, professional golfers to complete beginners.
Introduced to the game by my Father, a scratch handicapper himself, I had my first set of clubs at two years old and soon found my way onto the course.
I started playing regular club golf by age 9, whilst also playing lots of football and cricket, both to a reasonable standard. My sporting talents began to develop, I had my first hole in one at age 12 and I'd started playing county cricket as well as playing a better standard of football. As I was about to turn 16, I knew I couldn't achieve my potential whilst continuously spreading myself so thin between the three sports, I had to choose one to focus on. It was always going to be golf.
I represented Worcestershire at county level and played for Redditch Golf Club Scratch Team, won several big scratch events at Redditch and started to do well in bigger Amateur events. I often had the honour of having my Father caddy for me, a brilliant experience. Even after achieving some playing success, my love for the game still lay in the technicalities of the golf swing, the ballistics of ball flight and seeing improvement. I knew I wanted a career in helping others with their golf. After finishing my A levels in Maths, Chemistry, Physics and Biology, I secured a job at Redditch Golf Club.
After my graduation from the PGA qualification degree, I quickly started to build up a large clientele base and an increasingly busy teaching diary. I've since embraced technology wherever possible in my coaching. I use video analysis in every lesson as well as a launch monitor for shot data. I like to keep up to date with latest equipment technology and swing theories. I enjoy exchanging ideas about the game with like-minded pro's through various coaching forums and twitter. I'm forever learning!
The biggest pleasure I get from the game is seeing somebody 'get it', learn a new shot or continually improve. It's a great feeling when a client texts me saying how well they've played or how they've won another competition. It's awesome being part of that success.
I offer private one to one coaching, group coaching, lesson subscriptions as well as packages individually tailor-made to meet your personal golfing needs. I also specialise in custom fitting all levels of golfer. Having had experiences on the PING tour van as well as having 10 years custom fitting experience, I will do my utmost to perfectly match equipment to your individual golf swing and needs. I have all custom fitting equipment available from the top brands, as well as the latest technology to hand to help with the process.
I'm keen to help you with your golf however I can, so please, do get in touch!
---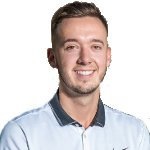 William Burgess - Assistant Pro
My background: I first started golf at the age of 14 with a handicap of 35. Each year I took golf more seriously and quickly realised my potential at the age of 17 when I became Mens Club Champion at Worcester Golf & Country Club, by this time my handicap had reached 5. Since then I continued to play club, county and regional tournaments to reduce my handicap to 2 before turning Pro in 2018. Last season I finished 6th in the Worcestershire PGA Order of Merit with a win to my name coming at Sto
---